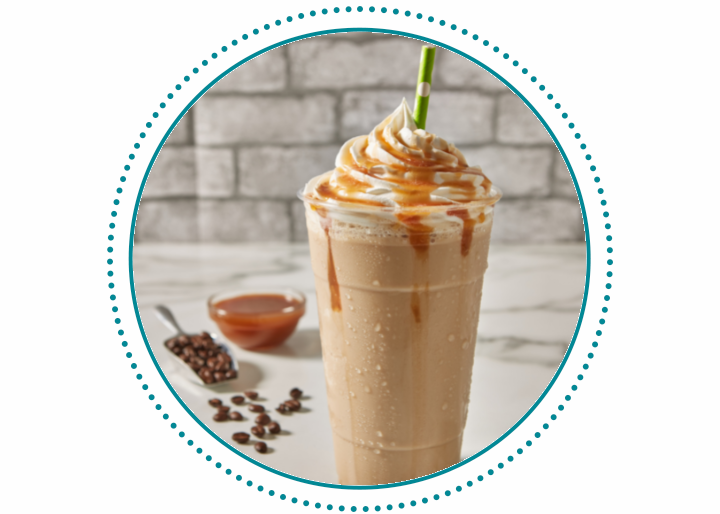 Salted Caramel Latte Freeze
Some things are just better together... like salted caramel and coffee. Blend up this sweet treat to boost your mood and your tastebuds!
Instructions
Add 1/3 cup Frostline® Salted Caramel Flavored Soft Serve Mix, Artificially Flavored into blender
Add strong coffee, caramel syrup and ice to blender
Blend all ingredients until smooth and pour into 8 fl oz glass.
Garnish with whipped topping (optional) and caramel syrup.
Our Recipe Guides
Meet recipes crafted to help expand your menu and drive ticket totals without adding costly equipment. These decadent, on-trend treats come together fast with a blender, Frostline® Vanilla Flavored Soft Serve Mix, and a few common ingredients. Talk about easy profitability!