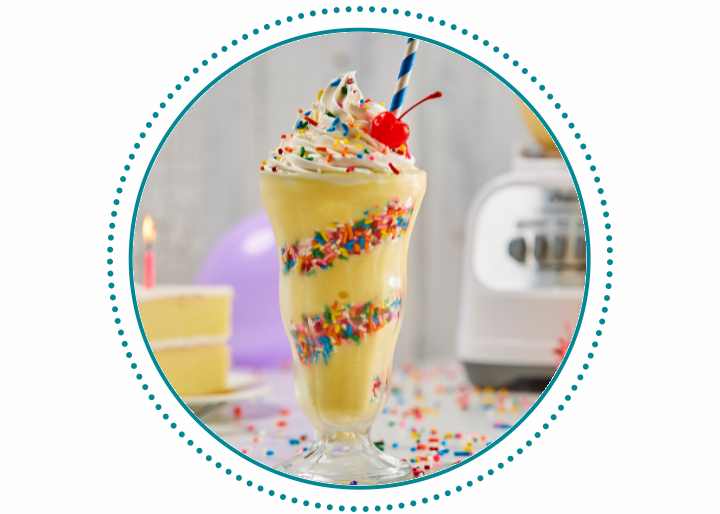 Birthday Cake Shake
Put a splash of celebration in every sip with a Birthday Cake Shake! A recipe you can enjoy even when it's not your birthday.. we won't tell!
Instructions
Combine 1/3 cup Frostline® Birthday Cake Flavored Soft Serve Mix, Artificially Flavored with other ingredients and blend until smooth.
Garnish top with a slice of birthday cake (optional) or a cupcake (optional), multi-colored sprinkles (optional) and whipped topping (optional).
Serve with a straw and spoon.
Our Recipe Guides
Meet recipes crafted to help expand your menu and drive ticket totals without adding costly equipment. These decadent, on-trend treats come together fast with a blender, Frostline® Vanilla Flavored Soft Serve Mix, and a few common ingredients. Talk about easy profitability!